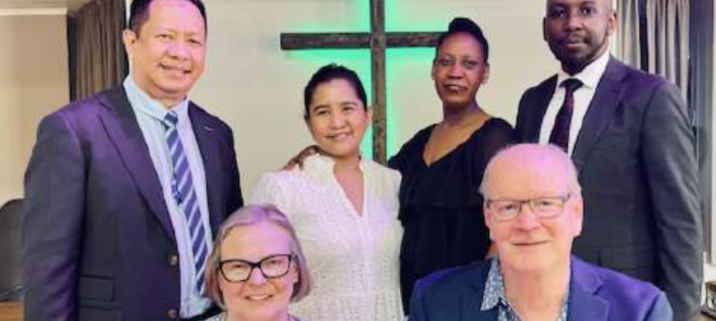 The Lord Answers Even Before We Ask!
A year ago came a Filipino couple, Pastor Edsel and Barbara Klit, to VICF church in Vantaa. I had met them a decade earlier when they came to visit their married daughter. Surprisingly in Spring 2022, they moved to Finland.
They also came to VICF church. Before coming here, they had worked for 17 years in mission work in Bangkok.
Pr. Edsel is a gifted teacher with a versatile education. In the beginning of January, he was invited to the church's council and has then been teaching Bible studies on Wednesdays.
After prayerful consideration, we called him as VICF assistant pastor. Edsel was blessed for his mission on June 4, 2023, at the same time we held a departure party for the Lemmett family. The hall's full audience felt a new feeling in the air.
Edsel Klit is now working as a full-time pastor alongside senior pastor Ndegwa Maina. As an experienced missionary, Pr. Edsel will join some of GNN's missions.
https://gnn.fi/wp-content/uploads/2023/07/Screen-Shot-2023-07-22-at-17.14.10.png
606
716
Tara Morales
https://gnn.fi/wp-content/uploads/2019/03/GNN_logo_small_oikea.png
Tara Morales
2023-07-22 17:08:26
2023-07-22 17:08:56
The Lord Answers Even Before We Ask!