Updates from Indonesia, Uganda and Finland
Indonesia – Sumatra's 36th Year Course Held in Exceptional Circumstances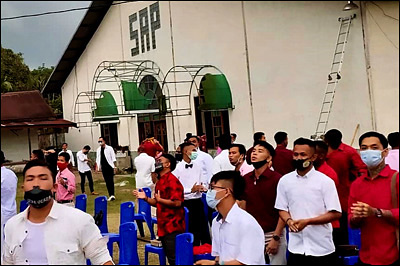 We have kept in touch also with the Indonesian pioneers and arranged training days by utilizing Zoom. Due to travel restrictions, which have hindered the weekend church visits, this year's course has been taught also on Saturdays. Thus, they will graduate before May. At the graduation, 27 new pioneers will also be blessed into ministry.
Uganda – An Abundance of Fruit from Radio Ministry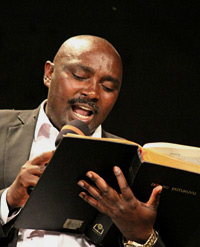 As the pandemic locked people up in their homes in Uganda, and as weak internet connections hindered services from being held online, Bishop John Magaba expanded their radio programs to Sunday mornings. For everyone's surprise, people began flooding the studio with calls after the broadcasts wanting to get saved. Since April 2020, 837 new believers have been recorded as a result of these radio programs.
Bishop John Magaba Faces Backlash
In Autumn 2020, John lost a relief load sent to the south, as the truck slid down a slope, and robbers arrived and stole the food aid. Later he got fever and severe pains and was diagnosed with a tumor in his liver. After this, armed robbers broke into John's storehouse but, thankfully, the robbery failed.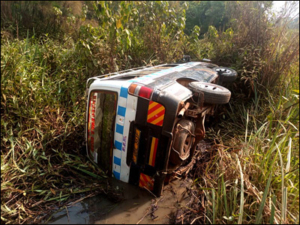 Recently, one Sunday he was traveling with his family from the radio station to their morning service. One of the vehicles was full of children. The driver lost control of the vehicle and it ended up on its side in a swamp. Thankfully, no one was injured. But the generator used for the church service got damaged.
Let's pray for our brother's health and work!
Domestic Mission – Vantaa International Christian Fellowship
VICF's 2020 theme was "Living in Victory", and the year began with great expectations. Then the Covid-19 pandemic struck. It was understood how important it is to look up to Jesus and realize how to live a victorious life with such uncertain circumstances around us!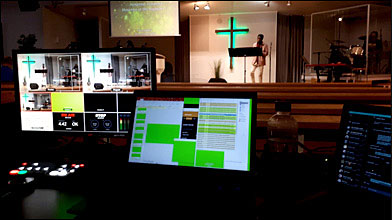 Due to the restrictions, a media team was birthed. Using Zoom and YouTube, Sunday services and Wednesday Bible studies have been able to continue online. Monthly 3-day prayer and fasting times have also served as a backbone throughout the year. Pr. Emmanuel Mukuka (Zambian) was ordained earlier in the year as a lay pastor to strengthen the pastoral team with his giftings of preaching and intercession.
Five people were water-baptized earlier on before the lockdown. There are now 100 blessed members in the congregation. We are grateful to God for the continuation of VICF in this season. All practical needs have been adequately met.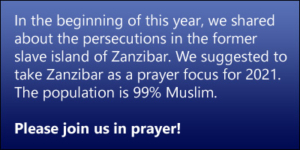 https://gnn.fi/wp-content/uploads/2021/03/N210316_Sumatra-school.jpg
266
400
Arto Sädeaho
https://gnn.fi/wp-content/uploads/2019/03/GNN_logo_small_oikea.png
Arto Sädeaho
2021-03-16 18:14:32
2021-03-17 17:05:39
Updates from Indonesia, Uganda and Finland