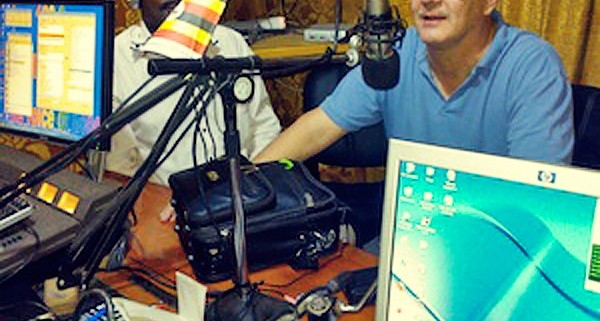 In January 2013, I was speaking with my fellow pastor on the Ugandan Christian night radio for the third time. In the early hours of the morning (, between 3 and 6 am,) the program is broadcast to 25 million listeners throughout western Uganda, Congo, Rwanda and Tanzania.
Every Wednesday's program reaches one million people. After our broadcast 20 calls flooded the phonelines and seven people made the decision to give their lives to Jesus. One of the calls came from Kigali, in the neighbouring country of Rwanda.
GNN Finland supports RadioHeart 102.3 FM programs and its occasional Radio Conferences.
http://gnn.fi/wp-content/uploads/2016/03/yoradio.jpg
600
600
gnn_digilab
http://gnn.fi.wp1.kotisivut.com/wp-content/uploads/2016/02/GNN_logo_small_oikea.png
gnn_digilab
2016-03-03 04:28:10
2016-04-03 09:10:34
Night radio reaches people!